Suicide victims getting younger as numbers increase
By Michael Wetzel Special to The Advertiser Aug 16, 2018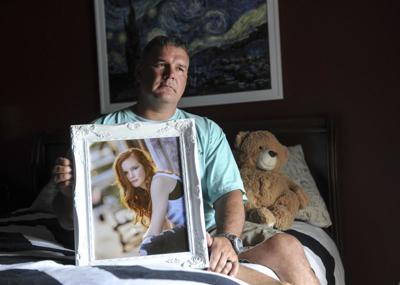 Scott Norwood's life dramatically changed March 12 when his 13-year-old daughter Marlee Sutton took her life.
"It's been devastating to our family," said Norwood, a public servant and poultry farmer from Hatton. "It'll never be the same."
Sutton's death is part of an alarming trend in the United States. The Centers for Disease Control reported in June the rates of death by suicide in the U.S. are up about 25 percent in the past 20 years. The internet and drugs are the driving forces, experts said.
Norwood believes cyber-bullying on social media played a large role  in his daughter's decision to commit suicide. 
He said Marlee had been communicating with two or three people on Snapchat for days leading up to and the morning of her suicide. 
He said she was upset following a social media chat the previous week. After her death, he said the Alabama Bureau of Investigation was not able to retrieve the messages from Snapchat.
"The pressures of social media, the kids are exposed to it 24/7," he said. "This is evil stuff. There should be age restrictions on smartphones, which are really mini-computers. We don't allow 10- to 12-year-olds to drive cars because they can't handle the responsibility. But we give them access to everything on the internet, which can be just as deadly, especially for kids who aren't mentally and emotionally mature enough to handle what's out there."
Norwood, Courtland's fire chief, said social media paints a distorted picture of life.
"I believe social media is everybody's perfect world," he said. "You see people smiling, on vacation, with their friends. They don't post their bad moments. Then, take a child who is 12 or 13 seeing this all of the time. They don't realize it's not real life, that everybody struggles."
He added the opioid epidemic has gotten out of control and is costing lives, too.
"I want to make opioid awareness available to our kids," Norwood said at a political forum in May. "Twenty-five percent of our population is our children, and that 25 percent is our future."
Law enforcement agencies and crisis counselors agree with Norwood.
Moulton Police Chief Lyndon McWhorter said young people are being bombarded with pressure from television and the internet, especially social media.
"We would all probably be better if we went back to the days of three channels on TV and one phone in the house," he said.
In Lawrence County, Coroner Greg Randolph said he worked 20 suicides in 2017 in the county of 35,000 residents. So far in 2018, Randolph said the county has had 16 suicide deaths, including five in a 10-day period in March.
"Our numbers could be higher," he said. "They don't include drug overdose deaths that might be accidental or might be intentional. Drug overdose deaths are skyrocketing. Most are from opioids."
He said in 1995